If you're thinking about becoming a surrogate, it's essential to know the requirements and process.
If you're interested in becoming a surrogate, read on for details, take our quiz or chat with a surrogate to determine if surrogacy is right for you.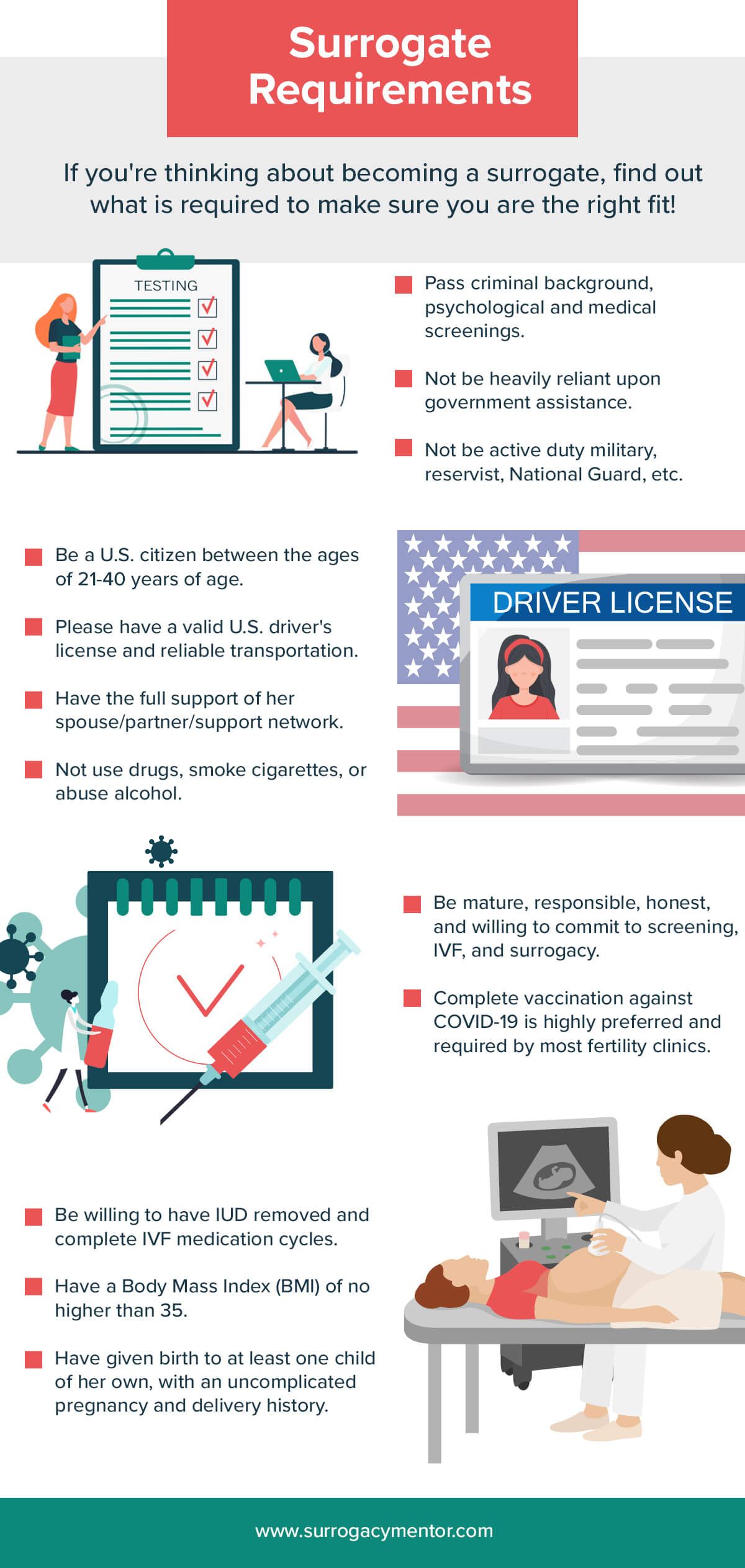 Meet The Basic Requirements
There is a stringent set of medical, psychological, financial and social criteria that a woman must meet to be considered as a surrogate. These requirements reflect the guidelines the American Society for Reproductive Medicine (ASRM) has set in place. This ensures the safest and healthiest possible pregnancy and surrogacy journey. The requirements include:
Lifestyle Requirements
Pass comprehensive criminal background, psychological and medical screenings.

Not be heavily reliant upon government assistance.

Not be active duty military, reservist, National Guard, etc.

Be a U.S. citizen between the ages of 21-40 years of age.

Please have a valid U.S. driver's license and reliable transportation.

Have the full support of her spouse/partner/support network.

Not use drugs, smoke cigarettes, or abuse alcohol (the same applies to anyone in your household).

Be mature, responsible, honest, and willing to commit to screening, IVF, and surrogacy.
Physical Requirements:
Complete vaccination against COVID-19 is highly preferred and required by most fertility clinics.

Be willing to have IUD removed and complete IVF medication cycles.

Have a Body Mass Index (BMI) of no higher than 35.

Have given birth to at least one child of her own, with an uncomplicated pregnancy and delivery history.